Annual Home Matters Dinner & Benefit
On Thursday, March 16, almost 200 people attended the 1st Annual Home Matters Dinner and Benefit to support Neighborhood Housing Services of Waterbury (NHSW). The event, which took place at La Bella Vista in Waterbury, showcased seven custom doll houses created by Connecticut-based architects as part of the NHSW's Design Challenge.
With the support of local businesses, including Refresh Salon & Spa, Onyx II Jewelers, Wesson Energy, Cheshire Massage and many more the event raffled off donated gift certificates and goods valued at almost $1,500.
Over twenty participants from architecture firms including Sean O'Kane A.I.A. Architect P.C., The S/L/A/M Collaborative, Studio Q Architecture, Pickard Chilton, Steffian Bradley Architects, and Quisenberry Arcari Architects participated in the Doll House Design Challenge, with each firm being recognized and presented with a plaque for their contributions. Event attendees had the opportunity to vote for their favorite design that fit NHSW's affordability and sustainable concept, and selected Crystal Tobin Chandler who was presented with NHSW's People's Choice award. Chandler's design incorporated iconic features from many of Waterbury's famed buildings.
The event included special guests Monroe Webster from the Mayor Neil O'Leary's Office, State Representative (and NHSW Board Member) Geraldo Reyes and Executive Director of Hartford and Connecticut Statewide Local Initiatives Support Corporation Andrea Pereira. NHSW also received federal recognition from Senator Chris Murphy (D-CT) and Congresswoman Elizabeth Esty (CT-5), with a representative from Rep. Esty's office presenting citations on their behalf.
Proceeds of the event will support the construction of a Waterbury home to be built on 22 Griggs Street and NHSW's community building and engagement efforts in the North End.
Thanks to Liberty Bank our Premier Sponsor. First chartered in 1825, Liberty Bank is the oldest mutual bank in Connecticut! Today they serve more than 200,000 consumer and business households. To learn more about Liberty Bank click here.
Thanks to our Sponsors
Premier Sponsor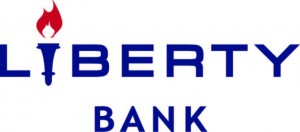 NEWPAC Villas 
Crownbrook Cottages 
Connecticut Community Foundation
Ion Bank
O&G Industries
Dressler Strickland LLC
Civil 1
Photos: